Worship
Reconciliation
Saturday 3:10 PM
Weekend Liturgies
Saturday 4:00 PM
Sunday 7:00 AM, 8:30 AM, 10:15 AM and 12:00 PM
Weekday Liturgies
Monday - Friday 8:15 AM
Parish Office
600 Brook Forest Ave
Shorewood, Illinois 60404
Office: (815) 725-6880
Fax: (815) 725-2311
Parish Office Hours
Monday - Friday
8:00 AM - 4:00 PM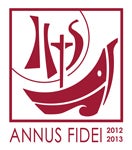 Calendar
Resources
US Conference of Catholic Bishops
Fr.Burke Masters'
Thoughts for the Day
Follow Us
One Family Serving God's Family
Come and help make the church sparkle!
This Saturday, December 14th @ 9:00 a.m.

Refreshments will be served

Time to deck the halls!
Come help us put up the manger, hang the garland,
place the evergreen trees, and adorn the sanctuary with
beautiful flowers of the season.
Join your fellow parishioners on Sunday, December 22nd at 6:30 p.m.
to decorate the church and gym for the holy feast of Christmas.
Bring a tray of sweets to share and come dressed to work!
After we're done, we'll have some pizza, share our treats,
and sing a carol or two. Hope to see you there.
Bring your family or bring a friend.
Remember, the fun begins at
6:30 on Sunday evening, Dec. 22!
Christmas Mass Schedule
Vigil Mass time: December 24th at 3:00 P.M. 5:00 P.M., 10:00 P.M.
Mass Times December 25th at 7:00 A.M., 8:30 A.M., 10:15 A.M., 12:00 P.M
DAYBREAK MINISTRY
Holy Family's Christian Service Commission coordinates the Parish's service to the Daybreak Homeless Shelter on the second Sunday of each month. Thank you to all who volunteer for this important ministry. Please call the Parish Office for more information.
Nine representatives from our Emmaus Youth Ministry attended the National Catholic Youth Conference in Indianapolis last week. While there, they attended workshops, gained insight from national catholic speakers, and worshipped in fellowship with 23,000 other Spirit-filled teens!