Worship
Reconciliation
Saturday 3:10 PM
Weekend Liturgies
Saturday 4:00 PM
Sunday 7:00 AM, 8:30 AM, 10:15 AM and 12:00 PM
Weekday Liturgies
Monday - Friday 8:15 AM
Parish Office
600 Brook Forest Ave
Shorewood, Illinois 60404
Office: (815) 725-6880
Fax: (815) 725-2311
Parish Office Hours
Monday - Friday
8:00 AM - 4:00 PM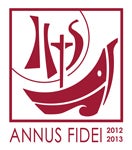 Calendar
Resources
US Conference of Catholic Bishops
Fr.Burke Masters'
Thoughts for the Day
Follow Us

~ BLESSED EASTER SEASON TO YOU ALL ~
May the Holy Spirit continue to guide our Confirmandi as they continue on their life long faith journey. Congratulations on their completion of the Sacraments of Initiation. Please continue to support this group of remarkable young men and women with your prayers.


We appreciate your patience with the Parish's current Parking Availability. We are blessed with each and every person who worships with us, and ask everyone to be understanding with the parking and traffic constraints that we have.
We thank our 2 Good Neighbors, Ed Mattox and Charlie Sharpe, for generously letting us use their parking on the weekends!
A continuous Thank You to Ed Mattox for allowing us to use his Back Parking Lot every Sunday. These spots on the South West corner of our property are very much appreciated!
Additional overflow parking is now available in Charlie Sharpe's properties that adjoin Holy Family Property to the North East. These 4 additional properties have 170 extra spaces for the use of our parishioners on Sunday Morning.
We thank Mr.'s Sharpe and Mattox, and appreciate the patience of our parishioners who join us to worship our Lord!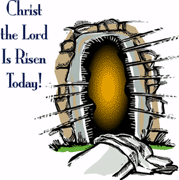 GOD BLESS POPE FRANCIS I

Our bulletins can always be found on the website under Administration, Bulletins. Thanks!